Description:
Age: 20
Oberweite: 75 C
Clothing: 34
Size: 163
Hairiness: Hairless
Nationality: Italy
Languages: little German, little English
Service (included):
Oral by the lady; Sperm on the body; Tender kisses; Sex with disabled people; Change of position; Cuddle sex; if desired, sex with suspenders and high heels; Multiple orgasm; Hand relaxation; Visit to the car, truck, van, caravan or motorway rest area / rest areas
For an extra charge you get:
Vibrator games (active): 10 €
Vibrator games (passive): 10 €
Kissing with tongue: 10 €
Erotic massage: 15 €
Foot erotic: 10 €
Soft intimate games with your fingers: 10 €
About me:
This is where your high-class escort lady turns to you. I need your help. I feel so lonely. Would you like to join me some company? Will you take good care of me? Are you doing this for a love-hungry escort lady? I really hope so. You must know that I need a lot of attention. I enjoy this allowance so much. You're quite a man. Prove it to me and you won't regret it. Your tenderness makes me very hot. I will show you how hot I am already. The longing for you is so great.
Experience Escort Service in the Nightlife of Berlin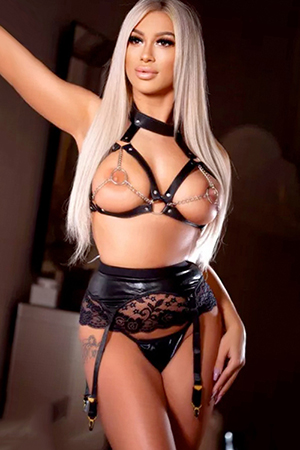 You don't want to spend your stay in Berlin alone, but with a hot woman? Then Escort Berlin is recommended to you, because with this Escort Service Nightlife you book what are perhaps the most beautiful escort ladies in Germany. Flawless and well-groomed bodies, impeccable manners and an appearance as the perfect companion for every occasion make these women unique – just as men with high demands on an escort lady prefer. No matter whether you are in Berlin on holiday as a tourist or on business trips in Berlin or whether you are resident in the city: the Berlin escort service night life is the first choice if you are looking for an escort lady with whom you do not keep an eye on the clock have to see. The ladies take plenty of time for you and you can book a woman for several hours. In this way, an erotic adventure can quickly turn into an extensive, hot and long-lasting love game – just as you like. Of course you can also opt for a quickie, because the hot ladies are very flexible and of course only cater to your wishes. Of course, you can also simply book the escort ladies to accompany you to meetings, business dinners and other occasions, such as as a tourist guide. Whether a hot affair arises and how the meeting goes is entirely up to you.
Get to know Escort Ladys Berlin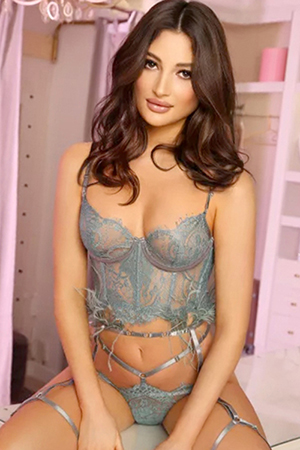 Get to know from its most beautiful sides with Escort Ladys Berlin or book a hot woman for vacation. Explore Berlin's nightlife with an escort lady and discover the trendiest locations in the vibrant cosmopolitan city, or end your day with a beauty from Escort Berlin in a cozy restaurant or in a romantic bar. The sexy ladies from the escort service know all the places in the city that are relevant to you and are therefore ideally suited to showing tourists from all over the world the most beautiful places in the city. If you spend a few days off in Berlin, an escort lady is highly recommended, because you will have plenty of entertainment, a woman by your side who all men are after and you always have the option of a top-class erotic adventure. You are guaranteed to be the envy of other men for such a woman, because the ladies from the escort service in Berlin are simply incomparably pretty and sexy. They are also high-level conversationalists who find their way around the social arena. Many of the escort women in Berlin speak several languages and can therefore talk to you even if you do not speak German very well. Some of the models from the escort agency offer to accompany you on your travels. Spend the best time of the year with a great woman by your side. You are guaranteed not to forget this hot adventure and can't wait to book an escort lady from Berlin again at the next opportunity.
Sexual adventure with escort ladies Berlin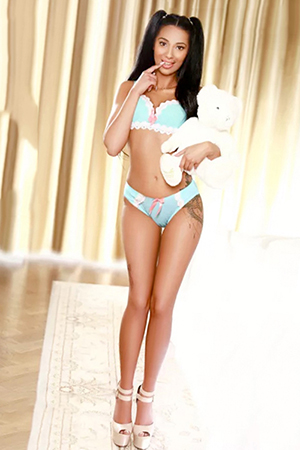 Many opportunities for hot erotic adventures. Regardless of whether you book a lady from Escort Berlin for just a few hours or longer: During this time you will have a lot of fun, you are guaranteed not to be bored and you will have many opportunities for hot erotic adventures, because every escort lady from the escort service is in Berlin flexible and of course always ready to anticipate your every wish. Regardless of whether you want to enjoy Berlin's nightlife or sweeten your day with a great woman. Not only tourists traveling, but also business people, men from Berlin and the surrounding area and all customers of the Berlin escort service appreciate the seriousness and discretion of the women. An excellent opportunity for you to have a discreet infidelity, a sexual adventure with no subsequent regrets. You can trust all ladies 100 percent. Book a woman of your liking now on the Escort in Berlin website. The choice will not be difficult for you, because on the site you will find the most beautiful women, all of whom have an incredibly sexy charisma. Take your time to look at the individual profile photos of the ladies in close-up and easily choose the right woman for your interests. All services are listed in the women's set cards, so that you are guaranteed to have found the right escort lady in just a few minutes. Take the first step in a fantastic erotic adventure now!