Description:
Age: 20
Oberweite: 75 C
Clothing: 34
Size: 155
Hairiness: Hairless
Nationality: Netherlands
Languages: little German, English
Service (included):
Oral by the lady; Sperm on the body; Tender kisses; Sex with disabled people; Change of position; Cuddle sex; if desired, sex with suspenders and high heels; Multiple orgasm; Hand relaxation; Visit to the car, truck, van, caravan or motorway rest area / rest areas
For an extra charge you get:
Wrestling games with oil: 50 €
Give urine games: 10 €
Vibrator games (active): 10 €
Vibrator games (passive): 10 €
Kissing with tongue: 10 €
Lesbian games: 40 €
Stripping: 10 €
Erotic massage: 15 €
Oral with contraception: 10 €
Semen on the face: 10 €
Change of man, 30 min each. 1 man: 60 €
Sex with couples (man and woman): 60 €
Foot erotic: 10 €
Soft intimate games with your fingers: 10 €
Tantra massage: 10 €
Nurse Games: 10 €
Domina: 50 €
Testicle licking: 10 €
Sex in a corset: 20 €
Transport in lacquer or leather: 15 €
Sex with latex or rubber outfit: 15 €
Different sex roles: 20 €
Slave (only soft): 50 €
Penis slip: 10 €
Outdoor sex: 10 €
About me:
I think a date is not only about romance, but also about passion and the corresponding eroticism. Otherwise a date would become monotonous and boring far too quickly, and both sides don't want that. In order to keep the freshness here and also to be able to respond more intensively to the wishes, you should keep the fire running. That's how you say it, isn't it? How I do this with a man, I have my own methods that I would love to show you. If you want that too, you can just dial my number.
Berlin escort models against boredom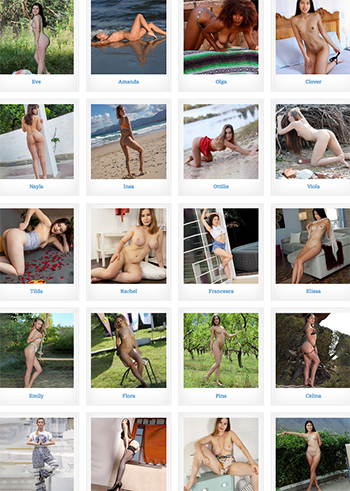 You're bored, you're sitting on the couch and you could do something, right? Yes, it is and we know it. But for your luck there are Berlin Escort Models and erotic call girls who work for the escort and will seduce you. They will tear off their top for you and enjoy sex with you. They will be fun with you and take you out and you will be able to enjoy all the wonderful service, far away from any boredom or your couch. You will not even know what is happening to you, but you will know that what is happening is good and that you will always have more fun with these models as a couple than alone or with anyone else. Here is your chance for a wonderful evening, a glorious night and something that cannot be described but can only be experienced. So are you ready Are you ready to have the night of your life and feel what you may not have experienced in a long time. So take your chance.
Call girls Berlin with top service
Repentance has no place in such an evening. Away with your worries. Tribulation and sadness have no business with you. Call girls will conjure up joy in your heart and face. These models are there for you to have it good. Look around the site and look at all of these wonderful women. They are ready for you now. According to your taste. So many tastes covered. And now you can make sure that sex happens so you can have fun. Service, escort and much more in Berlin. Do you want to put your hand under her top? Then look at the women, the pictures, do some research and then put your hand on, put your strong hand on and take what you damn need. That's the way it has to be. It is you and you should use it now because any fun you don't have is wasted fun. Today is the day of your life and the day you will never forget.
So many wonderful escort models in Berlin
Take a look at them. So many beautiful women, so many call girls of all sizes, shapes and origins that you can determine. The models are there for you, you look for their service and you long for sex. Put the top down and go. Escort is there exactly so that good men can come to beautiful women and make contact with them. Berlin is your city and you should have as much fun here as possible and nothing and nobody will stop you from happening. You will feel, penetrate deeply into a warm woman and feel again how grateful you are to be a man and how beautiful it can be when you share so much passion and love with a woman. Are you ready for the day Are you ready for this lust? Be it.