Description:
Age: 20
Bust: 70 B
Confection: 32
Size: 172
Hairiness: Hairless
Nationality: Spain
Languages: little German, English
Service (included):
Oral by the lady; Sperm on the body; Tender kisses; Sex with disabled people; Change of position; Cuddle sex; if desired, sex with suspenders and high heels; Multiple orgasm; Hand relaxation; Visit to the car, truck, van, caravan or motorway rest area / rest areas
For an extra charge you get:
Vibrator games (active): 10 €
Vibrator games (passive): 10 €
Kissing with tongue: 10 €
Stripping: 10 €
Erotic massage: 15 €
Foot erotic: 10 €
Soft intimate games with your fingers: 10 €
Tantra massage: 10 €
Outdoor sex: 10 €
About me:
As a seasoned escort lady I know what men want and you are one of them. You need me much more than you think, you will realize that when we are together. I believe it will be unforgettable hours for you, touch and seduce me, I am ready for any "deed of shame". We have no choice, let's get involved with each other, you will never regret it. Yes, I already cost a small obolus, but indulge yourself, you beautiful man of the world. The devil in you will win and you will feel the fire of lust.
All women, which you can find here, have their own sedcard. On this, the lady is not only published by name, with a few meaningful photos, but also listed some important details about the woman. This includes not only the model's height, clothing weight, hair color and bra size, but also her origin and linguistic abilities are listed. Some of the ladies also have their own video. So you can see that the ladies are putting in a lot of effort to attract your attention. The arousal factor is the perfect word to segue into another important point.
What awaits you at Frankfurt Escort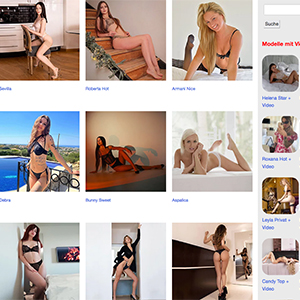 At Frankfurt Escort there are wonderful call girls, which prepare you lustful hours of passion. Enjoy the unlimited attention of the enchanting hookers and experience exciting sex with them. You can be sure that here, for the satisfaction of your erotic needs, you will find the right woman. The models from Frankfurt am Main offer a rich repertoire of sexual services and probably immediately after the first meeting, you will feel the irrepressible desire to use the excellent escort service, one of the private models, again.
Love services of escort call girls cost
Of course, it is not unimportant to know how much the love services of escort call girls cost. There is an hourly wage, which the models collect and if you want to spend another hour with the woman you have chosen, then you get a discount for this. All private models also write in this timesheet which sexual acts are already included. Mostly it is about multiple position changes, multiple intercourse, cuddling and caressing, as well as hand relaxation. The hourly rate almost always includes the location of the meeting. It is necessary to agree whether you want to meet for sex at your home, in a hotel or maybe even in the office.
Escort private models for sexual acts
On the other hand, for some sexual acts there is also a small extra charge. You can also find this with each of the ladies in their sedcard. These include, for example, facial or body insemination. For French kisses or a hot striptease is also extra to pay. Who loves role-playing games, or if the lady is to act as a dominatrix or slave during sex, a fixed agreed sum is also to be paid. Especially like to be booked ladies who have fun with sex. For vibrator games or an oil massage is just as an extra sum due. More and more often, women from Frankfurt am Main, love services are used, where the chosen lady should participate in lesbian games or a couple service. Strongly increasing is also the desire to book one of the escort private models for sexual acts with surplus of men. Our escort service has numerous call girls, which have pleasure and these special services, against an appropriate surcharge can be paid.
Advertised models with top escort service
After the escort Frankfurt, all advertised models have their own sedcard, you should take your time to choose the perfect woman for your sexual preferences. Especially interesting is also the self-description of the horny ladies from Top Escortservice. The ladies write here very openly about their sexual desire and at the same time give you enough space to share your erotic fantasies with them. A woman, which has similar erotic preferences as you, you can recognize based on her self-description, determined quickly. If you have found the lady of your erotic dreams, then contact her quickly and nothing stands in the way of an uncomplicated, sexual adventure.