Description:
Age: 21
Bust: 75 B
Confection: 32
Size: 168
Hairiness: Hairless
Nationality: Czech Republic
Languages: little German, English
Service (included):
Oral by the lady; Sperm on the body; Tender kisses; Sex with disabled people; Change of position; Cuddle sex; if desired, sex with suspenders and high heels; Multiple orgasm; Hand relaxation; Visit to the car, truck, van, caravan or motorway rest area / rest areas
For an extra charge you get:
Wrestling games with oil: 50 €
Give urine games: 10 €
Vibrator games (active): 10 €
Vibrator games (passive): 10 €
Kissing with tongue: 10 €
Lesbian games: 40 €
Stripping: 10 €
Erotic massage: 15 €
Oral with contraception: 10 €
Semen on the face: 10 €
Change of man, 30 min each. 1 man: 60 €
Sex with couples (man and woman): 60 €
Foot erotic: 10 €
Soft intimate games with your fingers: 10 €
Tantra massage: 10 €
Nurse Games: 10 €
Domina: 50 €
Testicle licking: 10 €
Sex in a corset: 20 €
Transport in lacquer or leather: 15 €
Sex with latex or rubber outfit: 15 €
Different sex roles: 20 €
Slave (only soft): 50 €
Penis slip: 10 €
Outdoor sex: 10 €
About me:
I often have sexual fantasies. One is about being on public transport. I sit by the window and see that a guy I don't know is sitting next to me. He looks me sideways and puts his jacket over our legs. His hand goes shamelessly under my short skirt and strokes the inside of my thigh. Before I can protest, his dexterous finger pushes my panties aside. I allow him to pamper my pleasure column, alternately gently and then again with faster and more violent movements. I try to suppress my lust and have to be careful not to let my breathing become too loud. None of the passengers present should find out about the naughty act. I will tell you how it will go on when you are with me. Kiss!
Meet magical ladies all over North Rhine-Westphalia. North Rhine-Westphalia is attracting more and more visitors. Whether in the charming Rhineland or in the exciting Ruhr area, many visitors succumb to the special charm of the cities on the Rhine and Ruhr and enjoy a break from everyday life here. How could this stay in North Rhine-Westphalia be even better if you are looking for relaxation and variety after a hard day's work. But not only business travelers come to NRW, also visitors who are on a sightseeing tour on the Rhine or want to enjoy the culture of the Ruhr metropolises are looking for a companion who can turn a few hours into an unforgettable experience. The NRW escort models ensure that the erotic moments are not neglected during your visit to NRW.
Escort Agency Nordrhein Westfalen with sensual call girls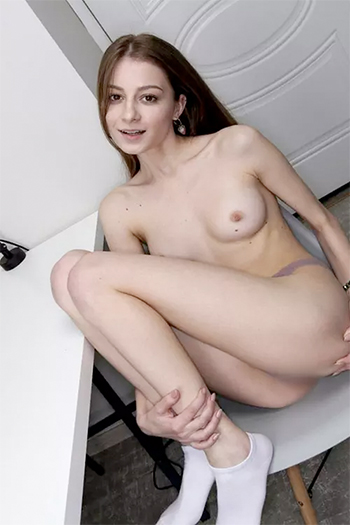 Escort Agency Nordrhein Westfalen arranges erotic contacts to attractive ladies with the best escort service from all parts of North Rhine-Westphalia. It doesn't matter whether you are looking for a charming call girl in the Rhineland with whom you can experience an erotic adventure, or whether you are looking for a companion in the middle of the Ruhr area with whom everything can be possible, what you are still dreaming of right now. The agency for exclusive escorts offers its services in different cities and regions, a change of ladies is also possible if you have decided on a special lady from the extensive portfolio of the escort agency. The ladies are at your disposal for extraordinary rendezvous. Let your stay in NRW with the attractive ladies from Mönchengladbach, Cologne or Hagen sweeten and enjoy the undivided attention of a real dream woman who belongs only to you tonight.
High class escorts make your dreams come true
With the call girls from NRW, dreams that you have been dreaming of for a long time will finally come true. Enjoy the special tingling sensation when you have selected a favorite on the agency's homepage for high-class escorts. Don't hesitate, book a breathtaking rendezvous before someone else does. Meet one of the NRW escort models in a hotel. Enjoy a drink together at the hotel bar and experience the envious looks of the other guests who envy you for this beauty. The ladies from the NRW escort service will also be happy to visit you in your office or provide a hot adventure at home. Experience a sensual break, no matter when and where you want it. The flexible ladies are ready for different adventures and are open to a tingling rendezvous.
Erotic rendezvous with intimate escort service
Have you chosen a lady from the extensive agency for sensual escorts and now wish you a tingling meeting with the lady? All important information about your chosen one can be found directly in the respective call girl's set card. The ladies will be happy to meet you for a rendezvous. Just log on to the given phone number, this is also very easy via Whatsapp, or write an e-mail. A personable colleague from the escort service will get in touch with you as soon as possible and tell you everything else about your erotic rendezvous. After just a few moments, you will have an exciting date with an attractive and charming lady and you can look forward to some unforgettable moments with a real dream woman. The anticipation of the meeting is at least as exciting. Enjoy every moment until you first meet your chosen one.