Description:
Age: 25
Bust: 75 B
Clothing: 34
Size: 166
Hairiness: Hairless
Nationality: Romania
Languages: little German, English
Service (included):
Oral by the lady; Sperm on the body; Tender kisses; Sex with disabled people; Change of position; Cuddle sex; if desired, sex with suspenders and high heels; Multiple orgasm; Hand relaxation; Visit to the car, truck, van, caravan or motorway rest area / rest areas
For an extra charge you get:
Wrestling games with oil: 50 €
Give urine games: 10 €
Vibrator games (active): 10 €
Vibrator games (passive): 10 €
Kissing with tongue: 10 €
Lesbian games: 40 €
Stripping: 10 €
Erotic massage: 15 €
Oral with contraception: 10 €
Semen on the face: 10 €
Change of man, 30 min each. 1 man: 60 €
Sex with couples (man and woman): 60 €
Foot erotic: 10 €
Soft intimate games with your fingers: 10 €
Tantra massage: 10 €
Nurse Games: 10 €
Domina: 50 €
Testicle licking: 10 €
Sex in a corset: 20 €
Transport in lacquer or leather: 15 €
Sex with latex or rubber outfit: 15 €
Different sex roles: 20 €
Slave (only soft): 50 €
Penis slip: 10 €
Outdoor sex: 10 €
About me:
It was a bit exciting when I added the first things to my profile. But gradually I liked it more and more and of course I took some really nice photos for it. After all, I wanted to present myself accordingly, so that it speaks directly to a man like you. It seems like I made the right choice. Grin. But tell me what particularly appealed to you about my pictures or what excited you? How are you supposed to tell me? Well on the phone, of course. Now just say you haven't seen my number there? Now don't drive me crazy, I wrote it there in extra large size. Laugh. Now go ahead and let it ring for me.
Book Escort Girls in Berlin by phone
A worthwhile escort agency. With us you will experience wonderful hours! Welcome to My Escort Girls Berlin! You have landed with an escort agency who are your contact in and around Berlin. International models make our escort service colorful and diverse. Have you always dreamed of having a beautiful escort girl just for you? No problem, among our call girls there are different nationalities and each of the girls has its advantages. If you are looking for a ladyboy, you will also be able to experience this form of eroticism with us. You finally need variety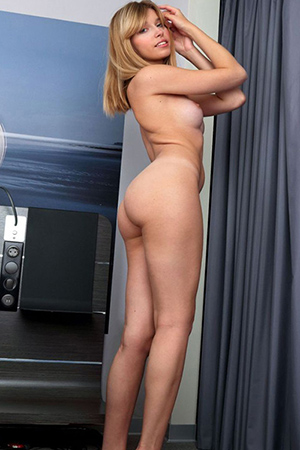 For us, it doesn't matter so much whether you're in a relationship, married, or single. You are not accountable to us. Our call girls will not ask you about it, you are not forced to tell the truth in any way. You book one or more models for sex and for eroticism. You can easily book with us online or by phone. If you would like to send the Escort Girls in Berlin information in advance (e.g. a special clothing request), then use the Internet and tell us your preference over the phone. We make a lot possible, as much as our girls are ready to make possible. You will quickly notice how motivated, cheerful and with what great pleasure in sex our models work. There is no coercion or overcoming with us and we do not tolerate that either. If our fair and familiar working conditions appeal to you, that's another criterion why you should choose our escort service. There is still exploitation today, just not with us!
Discreetly get to know call girls beauties in Berlin
A small dessert or a hot night in which perseverance is required? How steadfast are you Don't worry, the question is not meant seriously. Many business people (Berliners or visiting Berlin) even use our escort service for a short quickie at lunchtime. Our girls are flexible and are entirely up to you! If you prefer to enjoy the time without time pressure and stress, our call girls are also happy to book you overnight. So you have enough time to sniff yourselves, maybe to have something to eat and drink and then to end the evening in your room. You decide the program, because the one who pays is also allowed to decide. Take a look at our newcomers, there are always real beauties coming to us that you should definitely have met once. Blonde beauties, Asian women, American women, hot slugs from Eastern Europe. These women are beautiful and it is a privilege to be able to get to know one or more of these beauties discreetly in Berlin. If you are looking for a certain service, you should make sure beforehand that your dream girl offers this, not that there will be misunderstandings. Sometimes the men go too much by appearance, but always take a look at the service points. It can only be good sex if you are sympathetic. Would you like to sweeten your stay in Berlin a little more? Eroticism and sensuality are your dearest wishes? Then browse myescortgirls.com and let these beautiful women pamper you!