Description:
Age: 20
Oberweite: 75 C
Clothing: 34
Size: 163
Hairiness: Hairless
Nationality: Yugoslavia
Languages: little German, English
Service (included):
Oral by the lady; Sperm on the body; Tender kisses; Sex with disabled people; Change of position; Cuddle sex; if desired, sex with suspenders and high heels; Multiple orgasm; Hand relaxation; Visit to the car, truck, van, caravan or motorway rest area / rest areas
For an extra charge you get:
Vibrator games (active): 10 €
Vibrator games (passive): 10 €
Kissing with tongue: 10 €
Stripping: 10 €
Erotic massage: 15 €
Foot erotic: 10 €
Soft intimate games with your fingers: 10 €
Tantra massage: 10 €
Outdoor sex: 10 €
About me:
I want to have a very satisfactory night with you. I want you inside I want to feel you and I want you to fill me up completely. And you should feel my softness. My full femininity and my very deep inside. You will see what a woman can do with you if she really wants to. And you can be sure how much I want this. I really want to push it forward. The feeling, the passion, the lust. You should get all of this. You should feel all of this and more. Touch my breasts, my bum, my legs. Feel my smooth skin and how feminine I am. You will rarely touch women like that, so take your chance, because I offer it to you with all my heart and full of lust.
Berlin is the German city that attracts countless visitors from home and abroad every year. Of course, the once divided capital stands for culture and history like no other, but also for rampant parties and unforgettable moments. The erotic must not be neglected either. Not only the sworn Berliners, also more and more tourists want to experience a sensual adventure in the capital and sweeten their stay in Berlin with an escort  who can not only act as a very personal city guide, but also offers unforgettable sex.
Seductive Berlin call girls are at your disposal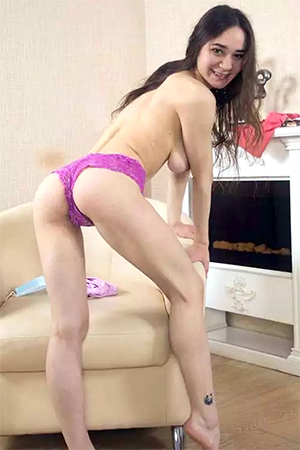 The whores from the capital, which you can order for one or more hours through the well-known agency, offer a unique service. The open ladies love to meet a charming gentleman and to experience new, erotic adventures again and again. As versatile hookers, the seductive ladies are available for hot games that put the icing on the cake for a visit to the German capital. Let the beautiful Berlin Call Girls show you the best corners of the city, experience the capital like the quaint Berliners and get to know the city from another side, far away from the tourist hot spots. With a charming escort, it is twice as much fun to get to know the most beautiful sides of the city. Stroll across the Alex, enjoy a Berliner Weisse on the Spree and fall in love a little with the beautiful Berlin models, which promise an erotic crackle every second. The charming hookers are not only available to their customers for erotic adventures, they also act as a city guide, companion to a romantic dinner or accompany you to a cultural event, because nowhere else do so many cultural events take place as in the German metropolis.
Sex with whores to your liking
So that you can enjoy a very special experience with the seductive whores, the agency for exclusive escorts offers seductive ladies in all facets. Whether racy dark-haired or seductive blondes, sexy full women or sweet girlfriends, the agency's portfolio offers a wide variety of women who you can order for an erotic meeting. Scroll through the wide range of the escort agency and choose one of the top models for a hot date where you will experience sex in a completely new way. You will see that you will feel the tingling sensation every second when you are around the sensual dream women.
Order escort call girls to a hotel
The call girls from the agency are available for a sparkling date in Berlin. You can invite the hookers to your home in order to be able to experience some unforgettable hours in an intimate and private atmosphere. But you can also order the escort ladies in a hotel and experience eroticism there. The ladies are also available for a sensual adventure in their truck. Of course, the agency does not only offer its service directly in Berlin. Would you like a visit to your home in the Berlin area? Or do you have a quiet hotel outside the city where you would like to experience a few tingly hours for two? Feel free to contact the agency and they will explain everything else to do with the erotic meeting with your dream woman. Have fun with this encounter.